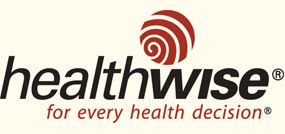 Plug and Play Patient Education System
The Patient Education Solution is a patient education system for your website which helps you created informed patients. Websites for Doctors has sourced for your benefit patient education content from your the worlds largest provider of Medical Content: the Healthwise Knowledgebase. Once on your website it will be available for patients at home, doctors in theie clinic, or as a source to attract new patients to your website.
What do MSN Health, WebMD, Health.com and the Palo Alto Medical Foundation have in common, apart from a strong presence and brand in Healthcare and a well-known web presence?
They all use Healthwise Content which helps them reach out to their patients providing them with first-hand information for every occasion. Now for the first time in India,Healthwise content is available to be licensed for your hospital website, medical portal or healthcare internet presence. Avail of this opportunity to add over 12000 pages of medically approved content including videos, images, and interactive decision trees.
Your portal serves all kinds of people with all kinds of needs—people looking for reliable health information, dealing with a specific illness, trying to maintain a healthy lifestyle, or just browsing topics that interest them. Satisfy all of your visitors with a combination of quality health content and ease of use that lets them put their finger on precisely the information they're looking for. Here's what visitors will get on your website:
An online health encyclopaedia with thousands of up-to-date, easy-to-understand topics, tools, and illustrations—and that's updated every quarter
Smoothly integrate health content into your portal
We can easily add Healthwise® health content and tools to your existing website. Here are just a few ways you can use the flexible options available from Healthwise:
Feature multimedia virtual classrooms to help people take concrete steps toward getting active, sleeping better, eating healthy, and other important health topics.
Provide easy access to the interactive symptom checker.
Add health encyclopedia so people can search on their own to learn and get help making decisions about their health conditions, tests, medications, and more.
Give people the action-oriented tools they need to manage everything from pregnancy and child health to wellness, mental health, and chronic conditions.
Medical Patient Education Content which works:
 

Helps patients interactively. Makes learning about healthcare fun

 

Answers everyday questions without needing to come to you

 

Up to date, with quarterly fixes and new articles being constantly added.

 

Increase traffic flow to your website with 12000 new pages instantly adding more weight
You can see a demo here: healthwise.healthlibrary.com
To know more contact us at: +91 9821142465